Initiation to Informatics with the Public Library of Seixal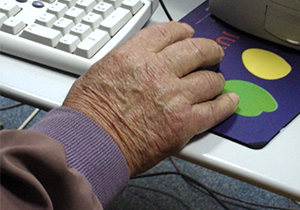 In partnership with Rato - ADCC, the Public Library of Seixal develops a set of free training activities in the field of Informatics open to all population to help different users of the Library in the use of Informatics mainly with browsing and searching for information on the Internet.
In these training activities, it will be approached different themes like the use of the mouse and keyboard, searching for online information or the use mobile devices like tablets or smartphones.
Responding to common needs, these training activities support the mission of the Municipal Library in the creation of knowledge and learning centre available for everybody.