Hosting of curricular and professional internships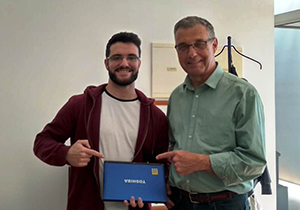 Rato - ADCC hosts in the youth centre of Miratejo in different areas mainly Informatics, Multimedia and Nonformal Education. In the framework of these internships and according to the profile of the intern, you can develop the following tasks:
support the different training activities working with different target groups and using diverse methodologies;
create websites and develop multimedia projects using different technological resources for organizations and initiatives of the civil society;
promote the implementation of social and educational projects in the framework of international projects and partnerships.
In the framework of your internship, Rato - ADCC will provide you:
free participation on all training activities developed by the association;
recommendation letter according to the merit of the work developed.
For more information, contact the association.